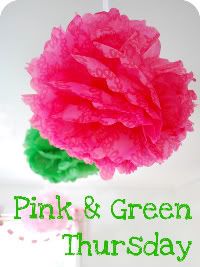 Take a walk with me...
Relaxing music will play while we walk together talking and laughing through the flowers and fields.
We will pick these to put in a gorgeous vintage vase when we get back.
Aren't Thursdays fun for playing pretend?! It gives me just a few minuts to escape my day and enjoy a little "away time." I have been so busy, distracted, and exhausted lately that I just want the days to be over and keep trying to "check" one more thing off the todo list. I hate being this way... I want to be able to enjoy my children, my days, and not constantly be thinking about the next stressor or thing I must do.
Hop over to Trish's
blog
for more goodness...she is always such a ray of sunshine. You can't help but smile when you're there!
Happy Thursday!