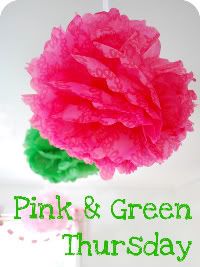 Oh but ain't that America for you and me.
Ain't that America something to see baby
Ain't that America home of the free
Little pinks houses for you and me.
I'm thinking of changing up the color scheme of Molly Lou Manor. Thoughts on some of these options?
Think I could get Mr. on board?
These photos are from all over...Guatemala, Savannah, New York, Isle of Palms, Australia, Nevada! Pink really does bring the world together!
Be sure to visit
Trish
who started the Pink and Green Thursday fun. Even if you don't love pink (I'm talking about you Gina), you'll enjoy the amazing photographs she posts!
Happy Thursday!