It is no secret that I love those little caffeine filled coffee brings. Coffee brings me so much happiness and I truly do heart it.
Don't forget to hop over to
Trish's blog
to link up and check out the other Pink & Green Thursday choices. It is sure to bring a smile to your face.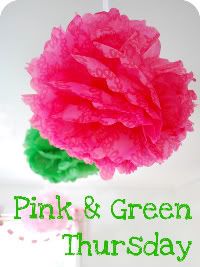 Happy Thursday. Have a great day!